Here you'll find soulful Chicago-style blues, gospel, swingin' jump blues,New Orleans style,Delta blues, East or West Coast blues, Louisiana blues,Memphis blues, and many more blues style tracks

We feel committed to bring you a daily music blues programme with the best blues from all times. Broadcasting 7/24.

PLEASE BE PATIENT & HOLD ON A SECOND , this widget is automaticaly starting the music

Visit our page with the history of the blues Are u a blues artist or part of a blues band?
and learn all about the blues We gladly give your music airtime on our radio.
Just click here ! CLICK HERE for more information.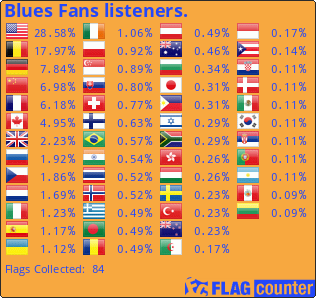 Tuner Médias : annuaire radio gratuit francophone n°1 - hébergement streaming - radios - télévisions - discothèques - streaming - webradio - webtv - streaming hosting - потоковое размещение - radio